Trena Little – Video Strategy Academy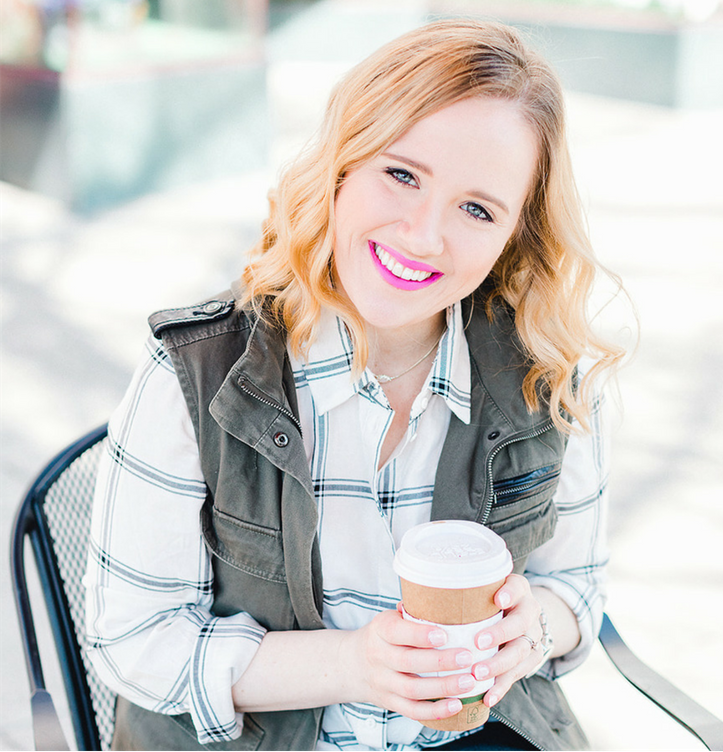 Hi. I'm Trena!
I'm an MBA graduate who quit the "perfect" job because I was bored and wanted to follow my passion of online video and editing! I now help creative business owners get confident on video and use YouTube to their advantage to grow their business with videos they are proud to share! I've taught hundreds of entrepreneurs over the past 3 years how to use YouTube and video the right way, that doesn't take hours of filming, editing and waiting for someone to FINALLY watch their video!
I've worked with clients like Heather Crabtree, Think Creative Collective and Christina Scalera of the Contract Shop to understand how YouTube video can work effectively in their marketing strategy without taking up all the waking hours in the day! I've been featured in Huffington Posts Must Watch Entrepreneurs, Creative Empire, Boss Mom podcast and more. These strategies and tactics are exactly what you will learn in YouTube For Creatives!
Here's What's Included:   
WATCH THIS FIRST!
How This Program Works (5:27)
How To Get Your Money's Worth! (9:18)
Your 90 Day Breakdown
30 Days to YouTube
The Foundation
Niching to GROW (8:36)
Get YouTube To LOVE You (7:22)
Know Your Value and Know Your Viewer (8:45)
Types Of Videos Every Channel Must Have (3:37)
The Strategy
Under Standing YouTube Traffic Sources (3:15)
Implementing a YouTube Growth Strategy (7:08)
Implementing A Business Growth Strategy on YouTube (7:04)
Using YouTube During Your Launch (6:48)
How To LAUNCH Your YouTube Channel (3:58)
The Experience
Setting Up Your Channel For Success (0:51)
Making Your Channel Look Professional (7:29)
Customize Your Channel Homepage (10:25)
Creating Your Channel Trailer (3:04)
About Section And Banner Links (2:49)
Channel Settings (1:24)
Description Box Defaults (5:09)
Channel Defaults Setup (8:48)
Claim Custom URL (1:52)
The Tactics
Gettinged With Your Tactics (2:17)
How Long And How Much (6:11)
Research for Video Ideas (31:04)
Researching Your Content Plan (34:34)
Creating Your Content Plan (3:28)
The Video
How To Script Your Videos (9:16)
Equipment Run Through (13:03)
Setting Up Your Equipment (7:37)
My Video Batch Day (4:47)
Delivering Your Content On Camera (3:26)
Getting Thumbnail Photos (2:45)
Finding YOUR Confidence To Show Up On Video (6:18)
The Editing Process
Editing Software Options (5:48)
Ways To Make More Engaging Videos (4:31)
Editing In Camtasia (5:34)
Make Your Own End Card (3:10)
Extra's For Your Videos (6:52)
Finding Music For Your Videos (5:17)
Editing in iMovie (22:48)
The Optimization Strategy
Optimization Routine (11:30)
How To Make Thumbnails (18:13)
Anding End Screens And Cards (4:55)
Adding Captions To Videos (6:58)
The Promotion Strategy
Start Promoting Your Video! (3:29)
Schedule Your YouTube Videos (3:44)
Embed Your Video in a Squarespace Blog Post (2:29)
Embed Your Videos in a ConvertKit Newsletter (3:58)
Analyzing The Strategy
Time To Understand Your YouTube Data (3:10)
Studio Overview (8:15)
Analytic Overview (23:07)
Top 3 Analytics (10:29)
Metrics To Reach Your Goals (5:24)
Monthly Channel Audit (23:01)
Next Steps
Take Your Channel To The Next Level With Playlists (3:06)
How To Create Playlists (5:40)
Collaborating with Others On YouTube (6:30)
VIDEO MULTIPLIER FORMULA – Using Instagram Video
What Videos Work Best For The Feed (3:27)
What Videos Work Best For Stories (5:04)
What Videos Work Best For IG TV (6:22)
How To Edit Videos For The Feed (10:13)
How To Edit Videos For Stories (14:07)
Apps To Make Your Stories Even Better (11:44)
How To Edit Videos For IG TV (4:35)
How To Upload IG TV Episodes (2:16)
How To Create A Cover Photo For IG TV Episodes (3:13)
Instagram Video Templates (2:05)
VIDEO MULTIPLIER FORMULA – Using Facebook Video
Facebook Video Best Practices (15:46)
How To Edit Videos For Facebook (13:46)
How To Upload And Schedule Videos To Facebook (4:48)
Facebook Video Templates (2:35)
VIDEO MULTIPLIER FORMULA – Using Pinterest Video
Pinterest Video Best Practices (2:36)
How To Create A Graphic Video For Pinterest (3:26)
How To Make A Video Pin On Pinterest (9:45)
How To Upload A Video Pin To Pinterest (3:57)
Pinterest Templates (2:05)
VIDEO MULTIPLIER FORMULA – Using Video On Other Platforms
Twitter Video How Tos (3:22)
LinkedIn Video How Tos (48:35)
How To Share Your Videos In Email Newsletters Or Email Funnels (3:29)
Creating GIFS From Your Videos (5:18)
Salepage: Trena Little – Video Strategy Academy
Find out more Business & Marketing Courses
Proof:
DELIVERY POLICY:
When will I receive my course?
You will receive a link to download your course immediately or within 1 to 21 days. It depends on the product you buy, so please read the short description of the product carefully before making a purchase.
How is my course delivered?
We share courses through Google Drive, so once your order is complete, you'll receive an invitation to view the course in your email.
To avoid any delay in delivery, please provide an Gmail and enter your email address correctly in the Checkout Page.
In case you submit a wrong email address, please contact us to resend the course to the correct email.
How do I check status of my order?
Please log in to MMOCourse account then go to Order Page. You will find all your orders includes number, date, status and total price.
If the status is Processing: Your course is being uploaded. Please be patient and wait for us to complete your order. If your order has multiple courses and one of them has not been updated with the download link, the status of the order is also Processing.
If the status is Completed: Your course is ready for immediate download. Click "VIEW" to view details and download the course.
Where can I find my course?
Once your order is complete, a link to download the course will automatically be sent to your email.
You can also get the download link by logging into your MMOCourse.org account then going to Downloads Page.